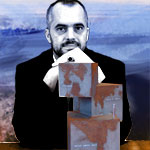 World Mayor 2004: Edi Rama, Mayor of Tirana




FRONT PAGE
About World Mayor



• VOTE NOW
• The 2014 short list
• The 2014 longlist
• Code of Ethics
• The World Mayor Prize



The 2012 results
The 2012 project
The 2012 shortlist
The 2012 long-list
Code of Ethics | Código de Ética |
The World Mayor Prize
World Mayor Prize winners exchange letters



The 2010 results
The 2010 project
The 2010 finalists
Code of Ethics
The World Mayor Prize

The 2008 results
The 2008 project
The 2008 finalists
The World Mayor Award

The 2006 results
Methodology
The 2006 finalists
The World Mayor Award
Dora Bakoyannis congratulates John So

With Mayor of Amsterdam
With Mayor of Harrisburg
With Mayor of Melbourne
With Mayor of St Etienne

Mayor of Amsterdam
Mayor of Antananarivo
Mayor of Augsburg
Mayor of Denver
Mayor of Dubrovnik
Mayor of Harrisburg
Mayor of Makati City
Mayor of Melbourne
Mayor of St Etienne
Mayor of Valencia

On Mayor of Amsterdam
On Mayor of Antananarivo
On Mayor of Augsburg
On Mayor of Bangalore
On Mayor of Belo Horizonte
On Mayor of Denver
On Mayor of Dubrovnik
On Mayor of Harrisburg
On Mayor of Houston
On Mayor of Istanbul
On Mayor of Makati City
On Mayor of Melbourne
On Mayor of Mulhouse
On Mayor of New Orleans
On Mayor of New York
On Mayor of Phnom Penh
On Mayor of Sofia
On Mayor of St Etienne
On Mayor of Taipei
On Mayor of Toronto
On Mayor of Valencia (VE)

By Mayor of Amsterdam
By Mayor of Augsburg
By Mayor of Belo Horizonte
By Mayor of Dubrovnik
By Mayor of Makati City
By Mayor of Melbourne
By Mayor of Valencia

The 2005 results
Contest methodology
List of finalists
Winning mayors write
Mayor Rama writes - Mayor Bakoyannis replies

The 2004 contest
List of all 2004 finalists
Edi Rama wins 2004 award
People ask - Edi Rama replies

Front Page
Site Search
About City Mayors
World Mayor 06: Record number
of citizens took part in first round
By Tann vom Hove, Editor
Citizens from all over the world took part in record numbers in the first round of the 2006 World Mayor contest. More than 53,000 voters nominated a total of 677 mayors for this year's World Mayor Award. Some mayors received thousands of nominations while others collected only a handful. Citizens were also asked to provide a supporting statement when nominating a mayor for the World Mayor title. The results will be announced on 5 December.

Africa | North America | South America | Asia | Australasia | Europe

According to city dwellers from all continents, a great mayor must possess these qualities: good administrative abilities, able to provide safety and security and protect the environment, as well as having the ability to foster good relations between communities from different cultural, racial and social backgrounds. The World Mayor project is now in its third year. As in 2004 and 2005, this year's contest will again be seeking out mayors who have the vision, passion and skills to make their cities amazing places in which to live and work - and visit. The World Mayor project aims to show what outstanding mayors can achieve, and thus raise their profiles. It honours those who have both served their communities well and contributed to the well being of cities nationally and internationally. The most outstanding mayor of 2006 will be presented with the World Mayor Award.

Based on the number of nominations and the persuasiveness of supporting statements, City Mayors, the organisers of the World Mayor project, has drawn up a shortlist of 50 finalists. The shortlist includes 12 mayors from Asia, 16 from North and South America, 16 from Europe, four from Africa and two from Australasia.

Some of the finalists for this year's World Mayor title are from the world's best-known and largest cities, while others represent smaller communities. Most of this year's finalists are being short-listed for the first time. Under the World Mayor rules, mayors may only be short-listed twice, which means that anyone short-listed in 2004 and 2005 would not be eligible this year.

The non-eligibility rule excluded some popular mayors from this year's shortlist. They include: Cesar Maia (Rio de Janeiro), Hazel McCallion (Mississauga), Shirley Franklin (Atlanta), Gavin Newsom (San Francisco), Tadatoshi Akiba (Hiroshima), Michael Häupl (Vienna), Christian Ude (Munich), Walter Veltroni (Rome), Sergio Chiamparino (Turin), Annika Billström (Stockholm) and Ken Livingstone (London).

Africa
Mayors from Antananarivo (Madagascar), Maputo (Mozambique), Johannesburg (South Africa) and Tunis (Tunisia) represent African cities in the 2006 World Mayor contest. Patrick Ramiaramanana (Antananarivo) is praised for his courage to take unpopular decisions, which will bring long-term benefits to his city. His supporters also say that Antananarivo has become cleaner, more beautiful and more liveable since he took office.

Amos Masondo (Johannesburg) has, according to his supporters, has made the fight against HIV and Aids one of his priorities. He is also credited with making Johannesburg, a city the size of Los Angeles, again attractive to business and preparing it for the 2010 Football World Cup. The two other finalists from Africa are Eneas Comiche (Maputo) and Abbès Mohsen (Tunis).

North America
Three mayors from Canada and seven US mayors vie for the title of this year's World Mayor. The trio of Canadian mayors are David Bronconnier (Calgary), Anne Marie DeCicco (London) and David Miller (Toronto). They are joined by seven mayors from south of the border: John Hickenlooper (Denver), Stephen Reed (Harrisburg), Bill White (Houston), Ray Nagin (New Orleans), Michael Bloomberg (New York City), Tom Potter (Portland) and Gregory Nickels (Seattle).

Calgary Mayor David Bronconnier is credited with making the city one of the safest in North America and by ensuring that its infrastructure keeps abreast with the rapid growth that the city is currently experiencing. Supporters have praised David Miller for his policies on the environment and his fight against gun-related crime. He is also admired for pressing Canada's federal government to provide cities with greater resources and funds for public transport.

In the US, John Hickenlooper is said to have rejuvenated Denver. He has also demonstrated that ecological success can be achieved in conjunction with fiscal responsibility. Harrisburg Mayor Stephan Reed has held office since 1982. In the city's five most recent mayoral elections he was nominated by both the Democrats and the Republicans. In 2000 he was given control of the Harrisburg's schools. Since then educational achievements have improved dramatically, while truancy, teenage pregnancy and juvenile delinquency have all declined.

It has been said that Houston Mayor Bill White is New Orleans' second-favourite mayor after his generous response to Hurricane Katrina. Houston became home for thousands of refugees from New Orleans and the city administration provided them with a full range of social services. The mayor judged correctly that the people of Houston would not begrudge the massive costs involved in helping the disaster victims. He was re-elected in November 2005 with almost 90 per cent of the vote.

New Orleans Mayor Ray Nagin won re-election by a much smaller margin in May 2006. He is a controversial mayor and many Americans were appalled when he gave his infamous 'chocolate city' speech. However, his supporters describe him as a man of courage and commitment. One New Orleans citizen said that Mayor Nagin helped his city survive the greatest natural disaster to hit the US, and did it with "strength, honour and integrity".

If Katrina was the greatest natural disaster to strike the US, then 9/11 was the most devastating man-made one. Supporters of New York Mayor Michael Bloomberg say that he helped to rebuild the city mentally and physically after the terrorist attacks. "His passion and vision exceeds that of any mayor our city has ever had," said one.

Tom Potter, Mayor of Portland, is said to have brought peace to this radical city. The sometime uneasy relationship existing between sections of the community and police has improved significantly since he took office. Together with Seattle Mayor Gregory Nickels, Tom Potter is trying to persuade cities across America to take greater care of the environment by adhering to the goals of the Kyoto Protocol. But it is, of course, Mayor Nickels who is recognised throughout the US and the world as being a civic leader fighting global warming. Both mayors are also investing in public transport systems and trying to persuade their citizens to use 'green' modes of transport.

South America
Citizens of six South American cities sent their mayors into the final of World Mayor 2006. They are: Fernando Damata Pimentel (Belo Horizonte, Brazil), Carlos Alberto Richa (Curitiba, Brazil), Lucho Garzón (Bogota, Colombia), Paco Moncayo (Quito, Ecuador), Juan Chiruchi (San José de Mayo, Uruguay) and Francisco Cabrera Santos (Valencia, Venezuela).

Mayor Pimentel is praised for doing an outstanding job for the disadvantaged sections of Belo Horizonte's society. He is described by his supporters as being hard working, serious and non-populist. Mayor Richa is commended for continuing the policies of his predecessors, which made Curitiba the most liveable big city in Brazil.

Bogota Mayor Lucho Garzón is also building on the strategies of his two predecessors. The city's two previous mayors had greatly improved safety both for Bogota's citizens and its visitors. The current mayor also continues to invest in Bogota's TransMilenio public transport network, which has reduced travel time from the suburbs to the centre by half, while also contributing to a much better air quality.

Mayor Juan Chiruchi, who is in his third term of office, is described as an excellent city manager, who successfully steered San José de Mayo through Uruguay's recent financial crisis. Valencia (Venezuela) Mayor Cabrera Santos has taken a special interest in improving the city's traffic problems. He has embarked upon the building of a metro transport system which, when completed, will be one of only two in Venezuela. The mayor, who has been re-elected twice, has also been credited with turning Valencia into a city with the lowest level of corruption in the country.

Asia
The 2006 World mayor shortlist includes 12 mayors from nine Asian countries: Kep Chuktema (Phnom Penh, Cambodia), Ge Hong Lin (Chengdu, China), Mr Han Zheng (Shanghai, China), Mumtaz Begum (Bangalore, India), Ashok Parnami (Jaipur, India), Meir Nitzan (Rishon-LeZion, Israel), Ishihara Shintaro (Tokyo, Japan), Adli Ya'ish (Nablus, Palestine), Carmelo F Lazatin (Angeles City, Philippines), Jejomar C Binay (Makati City, Philippines), Ying-jeou Ma (Taipei, Taiwan), Kadir Topbas, (Istanbul, Turkey).

Phnom Penh's Mayor Kep Chuktema has made it his goal to upgrade 100 slum areas every year for the next five years by providing basic services. The mayor has also introduced a 50/50 road scheme. If residents are prepared to pay 50 per cent towards improving the roads they live on, the city will contribute the remainder. Meir Nitzan, mayor of the Israeli city of Rishon-LeZion for the past 20 years, is admired by both Israelis and Palestinians for some of his of peace-building projects with Palestinian cities. According to his supporters, the mayor is also actively seeking to involve young people in the running of his city. Adli Ya'ish, Mayor of the Palestinian city of Nablus, has also won respect in both the Palestinian and Jewish communities.

Ishihara Shintaro is being credited with making Tokyo greener and safer. Of the world's mega cities, the Japanese capital has the best recycling record. Carmelo Lazatin, Mayor of Angeles City, has introduced a shelter programme for his city's poor, which has now been copied by other cities in the Philippines. The mayor is recognised for his exemplary contributions to social services. Supporters of Mayor Jejomar Binay say that he has transformed Makati City from a 'grassy' municipality into one of the financial centres of the Philippines. He is also said to be working towards providing free education and health care.

Australasia
Two internationally well-respected mayors from Australia and New Zealand are among the 50 finalists of World Mayor 2006. Melbourne Mayor John So has become one of Australia's most popular politicians while Kerry Prendergast, Mayor of Wellington, has, according to her supporters, totally transformed the New Zealand capital city. One Wellington citizen said Kerry had made Wellington an awesome place in which to live, work and play. The Mayor is also credited with supporting all communities equally, irrespective of whether they are rich or poor, gay or straight, white or coloured.

John So, born in Hong Kong, left his native city for Melbourne as a teenager. He has since become "a fine example of the city's multiculture". A young supporter of Mayor So commented: "He is fantastic, charismatic, fun and really relates well to the young people of Melbourne." His enthusiastic followers also point out that the Mayor has successfully brought people back into the city and helped to clean up previously troubled areas.

Europe
European city leaders make up the largest group of mayors among this year's World Mayor finalists. The 16 mayors come from cities in Bulgaria, Croatia, France, Germany, Italy, Luxembourg, the Netherlands, Portugal, Romania, Spain, Switzerland and the UK. Boyko Borissov (Sofia, Bulgaria), Dubravka Suica (Dubrovnik, Croatia). Jean-Marie Bockel (Mulhouse, France), Michel Thiollière (Saint Etienne, France), Paul Wengert (Augsburg, Germany), Bärbel Dieckmann (Bonn, Germany), Jann Jacobs (Potsdam, Germany), Sergio Cofferati (Bologna, Italy), Paul Helminger (Luxembourg City, Luxembourg), Job Cohen (Amsterdam, Netherlands), Rui Fernando da Silva Rio (Porto, Portugal), Petru Filip (Oradea, Romania), Juan Alberto Belloch (Zaragoza, Spain), Rita Barberá Nolla (Valencia, Spain), Elmar Ledergerber (Zurich, Switzerland), Ray Mallon (Middlesbrough, UK)

Sofia Mayor Boyko Borissov is one of his country's best-known politicians. His followers stress his special interest in multiculturalism. "He works closely with the city's ethnic groups and cultural associations. Through many international initiatives he is breaking down cultural barriers and bringing together Sofia's many nationalities." People say that Mayor Borissov has realised that in order to promote the interests of Sofia he must understand and address issues faced by other cities across the world.

Dubravka Suica, now in her second term, is Dubrovnik's first female mayor. She is praised for having made her city once again one of the world's most attractive tourist destinations after the terrible hardships suffered during the Balkan wars of the 1990s. Since Ms Suica's took office, the city has also heavily invested in public infrastructure to make Dubrovnik more liveable.

In France, Mayor Jean-Marie Bockel has made Mulhouse, in eastern France, an international by-word for successful integrated transport.

Across the Rhine, in Germany, Bärbel Dieckmann, Mayor of Bonn, is one of the country's most prominent female politicians. Her supporters predict her eventual advance to a ministerial post in state or even federal government. In addition to being the city leader, she is one of the Social Democratic Party's national deputy leaders. As mayor, she has overseen Bonn's transformation from being the former seat of the West German government to becoming an international "city of knowledge". Paul Wengert, Mayor of Augsburg, won recognition across Germany when his administration organised much-praised help for Indonesian communities devastated by the tsunami in 2005. In former East Germany, Potsdam Mayor Jann Jacobs has, say his supporters, taken a strong stand against racism following the brutal beating of a German of Ethiopian origin on Easter Sunday. Mayor Jacobs took over as Mayor of Potsdam from Matthias Platzek, when the latter became state prime minister of Brandenburg.

Another European mayor who has made 'fighting racism' one of his priorities is Amsterdam Mayor Job Cohen. "He has maintained the city's atmosphere of tolerance and respect in a world of ethnic violence."

Mayor Elmar Ledergerber has won plaudits for securing Zurich's position as the most liveable city in the world. He is also praised for making Zurich an international city of sport. It has for many years co-hosted the 'Golden Athletics League' and, in 2008, will be one of the host cities of the European Football Championship. Other mayors who attracted major international events to their cities include, from Zaragoza, Juan Alberto Belloch and, from Valencia, Rita Barberá Nolla. Zaragoza will host the 2008 World Expo with its theme 'water and sustainable development' while the 32nd American Cup is taking place in Valencia this summer.

Middlesbrough Mayor Ray Mallon, one of the UK's very few directly elected mayors, has made crime-fighting his number one priority and, according to his supporters, has overseen a massive reduction in crime since taking office in 2002. He is also pursuing his aim to make Middlesbrough a 'designer label' town in order to attract new development and employment.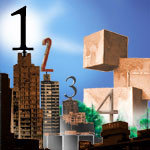 More than 100,000 citizens from around the world took part in the 2006 World Mayor Project






AFRICA
• Winstanley Bankole Johnson, Freetown, Sierra Leone
• Helen Zille, Cape Town, South Africa
• Amos Masondo, Johannesburg, South Africa





NORTH AMERICA
• Stephen Mandel, Edmonton, Canada
• Sam Katz, Winnipeg, Canada
• Martin Chavez, Albuquerque, USA
• Michael B Coleman, Columbus, USA
• Mufi Hannemann, Honolulu, USA
• Antonio Villaraigosa, Los Angeles, USA
• Willie W Herenton, Memphis, USA
• Manny Diaz, Miami, USA
• Raymond Thomas Rybak, Minneapolis, USA
• Phil Gordon, Phoenix, USA





LATIN AMERICA
• José Fogaça, Porto Alegre, Brazil
• Sergio Fajardo Valderrama, Medellin, Colombia
• Juan Contino Aslán, Havana, Cuba
• Jaime Nebot, Guayaquil, Ecuador
• Paco Moncayo, Quito, Ecuador
• Salvador Gandara, Villa Nueva, Guatemala
• Antonio Astiazaran, Guaymas, Mexico
• Ernesto Gandara, Hermosillo, Mexico
• Ricardo Ehrlich, Montevideo, Uruguay
• Juan Barreto, Caracas, Venezuela
• Leopoldo Eduardo López, Chacao, Venezuela





ASIA
• Han Zheng, Shanghai, China
• Zhang Guangning, Guangzhou, China
• C M Sheila Dikshit, Delhi, India
• Fauzi Bowo, Jakarta, Indonesia
• Mohammad Baqer Ghalibaf, Tehran, Iran
• Tadatoshi Akiba, Hiroshima, Japan
• Hiroshi Nakada, Yokohama, Japan
• Marides Fernando, Marikina City, Philippines
• Vladimir Gorodets, Novosibirsk, Russia
• Park Wan-soo, Changwon City, South Korea
• Kadir Topbas, Istanbul, Turkey





EUROPE
• Patrick Janssens, Antwerp, Belgium
• Boiko Borisov, Sofia, Bulgaria
• Eleni Mavrou, Nicosia, Cyprus
• Bertrand Delanoë, Paris, France
• Pierre Albertini, Rouen, France
• Jens Böhrnsen, Bremen, Germany
• Ulrich Maly, Nürnberg, Germany
• Wolfgang Schuster, Stuttgart, Germany
• Kyriakos Virvidakis, Chania, Greece
• Sergio Cofferati, Bologna, Italy
• Walter Veltroni, Rome, Italy
• Rafal Dutkiewicz, Wroclaw, Poland
• Rosa Aguilar, Cordoba, Spain
• Göran Johansson, Gothenburg, Sweden
• Elmar Ledergerber, Zurich, Switzerland