Hazel McCallion, Mayor of Mississauga and runner-up in World Mayor 2005



FRONT PAGE
About us

The 2010 results
The 2010 project
The 2010 finalists
Code of Ethics
The World Mayor Prize

The 2008 results
The 2008 project
The 2008 finalists
The World Mayor Award
Helen Zille says thank you

The 2006 results
Methodology
The 2006 finalists
The World Mayor Award

The 2005 results
Contest methodology
List of finalists
The World Mayor Award
Mayor Rama writes - Mayor Bakoyannis replies
Winning mayors write

Mayor of Athens
Mayor of Guatemala City
Mayor of Mississauga
Mayor of San Fernando
Mayor of San Francisco

Mayor of Athens
Mayor of Guatemala City
Mayor of Mississauga
Mayor of San Fernando
Mayor of Vienna

Comments on finalists from The Americas
Comments on finalists from Europe
Comments on finalists from Asia, Australia and Africa
Mayor of Addis Ababa
Mayor of Antananariva
Mayor of Athens
Mayor of Atlanta
Mayor of Belo Horizonte
Mayor of Bonn
Mayor of Guatemala City
Mayor of Karachi
Mayor of London
Mayor of Melbourne
Mayor of Mississauga
Mayor of Rio de Janeiro
Mayor of Rome
Mayor of San Fernando
Mayor of San Francisco
Mayor of Toronto
Mayor of Vancouver
Mayor of Vienna

Mayor of Addis Ababa
Mayor of Antananarivo
Mayor of Athens
Mayor of Belo Horizonte
Mayor of Bonn
Mayor of Ekaterinburg
Mayor of Guatemala City
Mayor of Innsbruck
Mayor of Karachi
Mayor of Kiev
Mayor of Melbourne
Mayor of Mississauga
Mayor of Munich
Mayor of Rhodes
Mayor of Rome
Mayor of Tshwane
Mayor of Vienna

The 2004 contest
List of all 2004 finalists
Edi Rama wins 2004 award
People ask - Edi Rama replies
Why we voted for the Mayor of Tirana
Why we voted for the Mayor of Mexico City
History of Tirana

Front Page
Site Search
About us
Upon being informed of their successes in World Mayor 2005, the Mayors of Athens, Mississauga, Guatemala City and San Fernando (Pampanga) wrote:
Comment by Dora Bakoyannis, Mayor of Athens and winner of World Mayor 2005
"I feel great joy. It is an honour to achieve this international distinction as Mayor of Athens. However, it should be stressed that the World Mayor Award also acknowledges the contribution of the City Council and the municipal authority as a whole to the transformation of Athens, which is recognised internationally today."


Comment by Hazel McCallion, Mayor of Mississauga and runner-up in World Mayor 2005
"Just to be considered among mayors from the world's greatest cities is truly an honour. To be the runner-up is incredible. Mayors don't make cities successful on their own. My colleagues on Council, City staff and supportive residents make me look good. I am truly grateful to be the Mayor of such a dynamic city!"


Letter by Alvaro Arzú, Mayor of Guatemala City, ranked third in World Mayor 2005
"Dear Mr vom Hove
I was very flattered and honoured to receive the announcement that I came in third place in the 2005 World Mayor contest.
The news was received with great joy by all the Municipal employees, friends and collaborators. This award is very motivating and thus really helps us in our constant efforts to execute projects and administer our resources in a way that really makes an impact in improving the quality of life of our citizens.
I strongly believe that the World Mayor contest can encourage local leaders around the world to make responsible commitments with their local communities. I have seen that here in Guatemala your contest has created an objective awareness among our citizens as to our efforts, difficulties, and successes in relation to those of other mayors around the world.
Finally, I thank god for the health and wisdom he has given my team and I to be able to serve our citizens to the best of our ability and we truly appreciate the recognition you have granted us.
Sincerely yours
Alvaro Arzú
Guatemala City Mayor"


Letter by Oscar S Rodruguez, Mayor of San Fernando (Pampanga), ranked fourth in World Mayor 2005
"Dear Mr. vom Hove,
Thank you for the opportunity and the inclusion of my name among the ten (10) finalists in the World Mayor 2005. The recognition is a testament of my advocacy ever since I entered the public service: to be always sensitive to the longings of our people and in the process of serving them, to be an example of transparency, good governance and never to exchange principle for convenience.
The recognition gives me more impetus to carry on and make a difference.
Thank you and may you continue sending the message of the organizers to the world, for our and our children's future.
All the best wishes!
OSCAR S. RODRIGUEZ
City Mayor of San Fernando, Pampanga"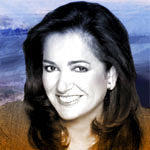 Dora Bakoyannis, Mayor of Athens, winner of the 2005 World Mayor Award





AFRICA
• Mayor of Addis Ababa, Ethiopia
• Mayor of Antananarivo, Madagascar
• Mayor of Pretoria (Tshwane), South Africa

THE AMERICAS
• Mayor of Buenos Aires, Argentina
• Mayor of Belo Horizonte, Brazil
• Mayor of Rio de Janeiro, Brazil
• Mayor of Mississauga, Canada
• Mayor of Montreal, Canada
• Mayor of Toronto, Canada
• Mayor of Vancouver, Canada
• Mayor of Guatemala City, Guatemala
• Mayor of Mexico City, Mexico
• Mayor of Akron, USA
• Mayor of Atlanta, USA
• Mayor of Baltimore, USA
• Mayor of Charleston, USA
• Mayor of Chicago, USA
• Mayor of New York City, USA
• Mayor of San Francisco, USA
• Mayor of Seattle, USA
• Mayor of Tinley Park, USA
• Mayor of Washington DC, USA

ASIA
• Mayor of Beijing, China
• Mayor of Shanghai, China
• Mayor of Tehran, Iran
• Mayor of Hiroshima, Japan
• Mayor of Kitakyushu, Japan
• Mayor of Karachi, Pakistan
• Mayor of San Fernando, Philippines
• Mayor of Taipei, Taiwan
• Mayor of Istanbul, Turkey

AUSTRALIA
• Mayor of Melbourne, Australia
• Mayor of Auckland, New Zealand

EUROPE
• Mayor of Innsbruck, Austria
• Mayor of Vienna, Austria
• Mayor of Grenoble, France
• Mayor of Lyon, France
• Mayor of Paris, France
• Mayor of Strasbourg, France
• Mayor of Berlin, Germany
• Mayor of Bonn, Germany
• Mayor of Düsseldorf, Germany
• Mayor of Frankfurt, Germany
• Mayor of Hannover, Germany
• Mayor of Leipzig, Germany
• Mayor of Munich, Germany
• Mayor of Stuttgart, Germany
• Mayor of Athens, Greece
• Mayor of Rhodes, Greece
• Mayor of Budapest, Hungary
• Mayor of Rome, Italy
• Mayor of Turin, Italy
• Mayor of Venice, Italy
• Mayor of Vilnius, Lithuania
• Mayor of Skopje, Macedonia
• Mayor of Tilburg, Netherlands
• Mayor of Lublin, Poland
• Mayor of Ekaterinburg, Russia
• Mayor of Moscow, Russia
• Mayor of Madrid, Spain
• Mayor of Saragossa, Spain
• Mayor of Stockholm, Sweden
• Mayor of Hartlepool, UK
• Mayor of London, UK
• Mayor of Kiev, Ukraine
More details on finalists