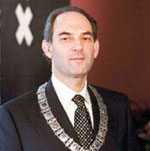 Job Cohen, Mayor of Amsterdam




FRONT PAGE
About us

The 2010 results
The 2010 project
The 2010 finalists
Code of Ethics
The World Mayor Prize

The 2008 results
The 2008 project
The 2008 finalists
The World Mayor Award

The 2006 results
Methodology
The 2006 finalists
The World Mayor Award

Dora Bakoyannis congratulates John So

With Mayor of Amsterdam
With Mayor of Harrisburg
With Mayor of Melbourne
With Mayor of St Etienne

Mayor of Amsterdam
Mayor of Antananarivo
Mayor of Augsburg
Mayor of Denver
Mayor of Dubrovnik
Mayor of Harrisburg
Mayor of Makati City
Mayor of Melbourne
Mayor of St Etienne
Mayor of Valencia

On Mayor of Amsterdam
On Mayor of Antananarivo
On Mayor of Augsburg
On Mayor of Bangalore
On Mayor of Belo Horizonte
On Mayor of Denver
On Mayor of Dubrovnik
On Mayor of Harrisburg
On Mayor of Houston
On Mayor of Istanbul
On Mayor of Makati City
On Mayor of Melbourne
On Mayor of Mulhouse
On Mayor of New Orleans
On Mayor of New York
On Mayor of Phnom Penh
On Mayor of Sofia
On Mayor of St Etienne
On Mayor of Taipei
On Mayor of Toronto
On Mayor of Valencia (VE)

By Mayor of Amsterdam
By Mayor of Augsburg
By Mayor of Belo Horizonte
By Mayor of Dubrovnik
By Mayor of Makati City
By Mayor of Melbourne
By Mayor of Valencia

The 2005 results
Contest methodology
List of finalists
Winning mayors write
Mayor Rama writes - Mayor Bakoyannis replies

The 2004 contest
List of all 2004 finalists
Edi Rama wins 2004 award
People ask - Edi Rama replies

Front Page
Site Search
About City Mayors

Comments in support of
Job Cohen
Mayor of Amsterdam (Netherlands)
The finalists for the 2006 World Mayor Award were chosen on the number of votes received as well as on the persuasiveness and conviction of supporting statements. Below we publish an representative selection of comments received about the mayor.

Comment: I believe the stability of, for lack of a better word, 'race relations' in Amsterdam to be a direct consequence of Job Cohen's style of government, especially his (under)stated policy of 'just keeping things together'. His doing so is especially admirable since he has to go against the grain of national politics, which has been increasingly confrontational - even xenophobic. At the same time, Cohen does not go the route of appeasement when it comes to handling extremism.

Comment: I have been a civil servant in the city of Amsterdam for almost 40 years and my conclusion is that Job Cohen really is the best mayor.

Comment: I am the general manager of the biggest cemetery in Amsterdam. Job Cohen is in a way my boss. I meet him every year at the Remembrance ceremony of the fourth of May. There are many survivors of the Second World War visiting this ceremony. Job Cohen has a very warm way to talk with these people, to support them, to give them a good feeling. People blossom when he is around. And beside this special point: I am very glad that he was our mayor during the last few difficult years in Amsterdam. He is really the father of the city.

Comment: The Netherlands are in a turbulent period, with increasing intolerance between cultures. In Amsterdam Mayor Job Cohen expresses himself very clearly to oppose these developments and pleads for peacefull harmony.

Comment: As a new citizen of Amsterdam, I am very impressed with the quality of life and culture of integration that Mr Cohen's leadership and policies have helped to create. He deserves to be commended at a time when much of Europe seems to be changing to become more inwardly focused.

Comment: Mr Cohen is heroic in not giving in to general islamofobia and in not tolerating criminal behaviour but at the same time trying to find ways to lift people up instead of pushing them further down.

Comment: Mr Cohen, in his current role of mayor of Amsterdam, is a man of peace who proves to know how to actively stimulate harmony in the Dutch capital city, at a time where many other cities (especially its traditional opponent Rotterdam) as well as many elements in the national government have engaged themselves in polarizing relationships between natives and ethnic immigrants. It is this contrast, the contrast between strong disharmonizing trends in an increasingly xenophobic society and Mr Cohen's efforts to keep the peace and keep 'everyone together', that is invaluable. Those who favor the mainstream 'hardline' approach of polarization and suppression have many times tried to pressure Mr Cohen to make him condemn or isolate certain ethnic groups, but he never gave up explaining time and again why he emphasizes on harmony. In a city like Amsterdam, with citizens from over 180 national backgrounds and an equally diverse ethnic population, the importance of understanding ethnic relations and their sensitivities cannot be overestimated. Among many Amsterdam people, there have been serious suggestions for Mr Cohen to take up the candidacy for Prime Minister. I'm convinced that Mr Cohen's role as a mayor will be remembered for a very long time after he completes his term, in a positive way. It would be very good if he'd become the winner of World Mayor 2006, because it would mean a boost to those who work for harmony and peace - which in the current trends are not widely appreciated by popular media.

Comment: In Amsterdam we share the city with many different cultures. With the help of Mayor Cohen man everything goes well!

Comment: Mayor Cohen deserves to win this year's World Mayor Award because he manages to keep his city and citizens together, against a background of serious tensions between different groups.

Comment: As a citizen of Amsterdam I know his contributions to the city are of great importance, especially in matters of cohabitation between all the different cultures in the city.

Comment: Europe needs more politicians like him.

Comment: Mr Job Cohen is the best mayor of the world because he stands for tolerance and is committed to all his citizens. He is leading a dedicated bureaucracy and empowers the people.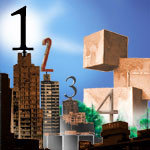 More than 100,000 citizens from around the world have taken part in the 2006 World Mayor Project.





AFRICA
• Mayor of Antananarivo, Madagascar
• Mayor of Johannesburg, South Africa
• Mayor of Maputo, Mozambique
• Mayor of Tunis, Tunisia

NORTH AMERICA
• Mayor of Calgary, Canada
• Mayor of London, Canada
• Mayor of Toronto, Canada
• Mayor of Denver, USA
• Mayor of Harrisburg, USA
• Mayor of Houston, USA
• Mayor of New Orleans, USA
• Mayor of New York City, USA
• Mayor of Portland, USA
• Mayor of Seattle, USA

SOUTH AMERICA
• Mayor of Belo Horizonte, Brazil
• Mayor of Curitiba, Brazil
• Mayor of Bogota, Colombia
• Mayor of Quito, Ecuador
• Mayor of San José de Mayo, Uruguay
• Mayor of Valencia, Venezuela

ASIA
• Mayor of Phnom Penh, Cambodia
• Mayor of Chengdu, China
• Mayor of Shanghai, China
• Mayor of Bangalore, India
• Mayor of Jaipur, India
• Mayor of Rishon-LeZion, Israel
• Mayor of Tokyo, Japan
• Mayor of Nablus, Palestine
• Mayor of Angeles City, Philippines
• Mayor of Makati City, Philippines
• Mayor of Taipei, Taiwan
• Mayor of Istanbul, Turkey

AUSTRALASIA
• Mayor of Melbourne, Australia
• Mayor of Wellington, New Zealand

EUROPE
• Mayor of Sofia, Bulgaria
• Mayor of Dubrovnik, Croatia
• Mayor of Mulhouse, France
• Mayor of St Etienne, France
• Mayor of Augsburg, Germany
• Mayor of Bonn, Germany
• Mayor of Potsdam, Germany
• Mayor of Bologna, Italy
• Mayor of Luxembourg City, Luxembourg
• Mayor of Amsterdam, The Netherlands
• Mayor of Porto, Portugal
• Mayor of Oradea, Romania
• Mayor of Zaragoza, Spain
• Mayor of Valencia, Spain
• Mayor of Zurich, Switzerland
• Mayor of Middlesbrough, UK