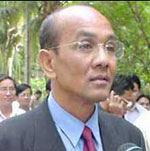 Kep Chuktema, Mayor of Phnom Penh




FRONT PAGE
About us

The 2010 results
The 2010 project
The 2010 finalists
Code of Ethics
The World Mayor Prize

The 2008 results
The 2008 project
The 2008 finalists
The World Mayor Award

The 2006 results
Methodology
The 2006 finalists
The World Mayor Award
Dora Bakoyannis congratulates John So

With Mayor of Amsterdam
With Mayor of Harrisburg
With Mayor of Melbourne
With Mayor of St Etienne

Mayor of Amsterdam
Mayor of Antananarivo
Mayor of Augsburg
Mayor of Denver
Mayor of Dubrovnik
Mayor of Harrisburg
Mayor of Makati City
Mayor of Melbourne
Mayor of St Etienne
Mayor of Valencia

On Mayor of Amsterdam
On Mayor of Antananarivo
On Mayor of Augsburg
On Mayor of Bangalore
On Mayor of Belo Horizonte
On Mayor of Denver
On Mayor of Dubrovnik
On Mayor of Harrisburg
On Mayor of Houston
On Mayor of Istanbul
On Mayor of Makati City
On Mayor of Melbourne
On Mayor of Mulhouse
On Mayor of New Orleans
On Mayor of New York
On Mayor of Phnom Penh
On Mayor of Sofia
On Mayor of St Etienne
On Mayor of Taipei
On Mayor of Toronto
On Mayor of Valencia (VE)

By Mayor of Amsterdam
By Mayor of Augsburg
By Mayor of Belo Horizonte
By Mayor of Dubrovnik
By Mayor of Makati City
By Mayor of Melbourne
By Mayor of Valencia

The 2005 results
Contest methodology
List of finalists
Winning mayors write
Mayor Rama writes - Mayor Bakoyannis replies

The 2004 contest
List of all 2004 finalists
Edi Rama wins 2004 award
People ask - Edi Rama replies

Front Page
Site Search
About City Mayors

Comments in support of
Kep Chuktema
Mayor of Phnom Penh (Cambodia)
The finalists for the 2006 World Mayor Award were chosen on the number of votes received as well as on the persuasiveness and conviction of supporting statements. Below we publish an representative selection of comments received about the mayor.

Comment: The Mayor of Phnom Penh is a good policy maker for town planning, transportation, water supply and poverty reduction.

Comment: Mr Kep Chuktema is a city leader who has achieved his aims pf rebuilding, developing the city, which had been destroyed under the Pol Pot regime, to the new city comparable to other cities in the developed world.

Comment: I want to mention that Kep Chuktema has forcefully evicted over 3000 urban poor families from the center of Phnom Penh during his tenure. He has been quoted in the national papers as saying that the urban poor "pollute our city's beauty". Most recently he evicted roughly 1,500 urban poor to a location without any basic services: No running water, bathrooms, health clinics, schools, etc. Literally dropped off over a thousand families into a barren ricefield during the rainy season. The UN Special Rapporteur on Housing (Miloon Kothari) has described the trends occurring in Phnom Penh as approaching that of an 'apartheid city'. He has employed police and soldiers to carry out evictions, armed with electric batons, guns, gas masks, and riot gear. The last eviction he used roughly 1,000 such 'security' forces, carried out the eviction at four in the morning, and refused to allow UN monitors, NGO human rights monitors, or the media from observing the evictions.

Comment: I visited Phnom Penh one year ago. That was great. Phnom Penh is the most amazing city I've ever visited but I had some problem with some sidewalks in your city. I.sometimes had to walk on the road. I want you to check this out. I hope you will make improvements for your city and for me to visit again next year. Thanks.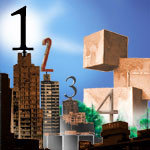 More than 100,000 citizens from around the world have taken part in the 2006 World Mayor Project.





AFRICA
• Mayor of Antananarivo, Madagascar
• Mayor of Johannesburg, South Africa
• Mayor of Maputo, Mozambique
• Mayor of Tunis, Tunisia

NORTH AMERICA
• Mayor of Calgary, Canada
• Mayor of London, Canada
• Mayor of Toronto, Canada
• Mayor of Denver, USA
• Mayor of Harrisburg, USA
• Mayor of Houston, USA
• Mayor of New Orleans, USA
• Mayor of New York City, USA
• Mayor of Portland, USA
• Mayor of Seattle, USA

SOUTH AMERICA
• Mayor of Belo Horizonte, Brazil
• Mayor of Curitiba, Brazil
• Mayor of Bogota, Colombia
• Mayor of Quito, Ecuador
• Mayor of San José de Mayo, Uruguay
• Mayor of Valencia, Venezuela

ASIA
• Mayor of Phnom Penh, Cambodia
• Mayor of Chengdu, China
• Mayor of Shanghai, China
• Mayor of Bangalore, India
• Mayor of Jaipur, India
• Mayor of Rishon-LeZion, Israel
• Mayor of Tokyo, Japan
• Mayor of Nablus, Palestine
• Mayor of Angeles City, Philippines
• Mayor of Makati City, Philippines
• Mayor of Taipei, Taiwan
• Mayor of Istanbul, Turkey

AUSTRALASIA
• Mayor of Melbourne, Australia
• Mayor of Wellington, New Zealand

EUROPE
• Mayor of Sofia, Bulgaria
• Mayor of Dubrovnik, Croatia
• Mayor of Mulhouse, France
• Mayor of St Etienne, France
• Mayor of Augsburg, Germany
• Mayor of Bonn, Germany
• Mayor of Potsdam, Germany
• Mayor of Bologna, Italy
• Mayor of Luxembourg City, Luxembourg
• Mayor of Amsterdam, The Netherlands
• Mayor of Porto, Portugal
• Mayor of Oradea, Romania
• Mayor of Zaragoza, Spain
• Mayor of Valencia, Spain
• Mayor of Zurich, Switzerland
• Mayor of Middlesbrough, UK