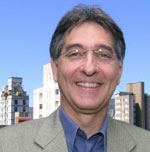 Fernando Damata Pimentel, Mayor of Belo Horizonte




FRONT PAGE
About us

The 2010 results
The 2010 project
The 2010 finalists
Code of Ethics
The World Mayor Prize

The 2008 finalists
Voting for World Mayor 2008
The World Mayor Award

The 2006 results
Methodology
The 2006 finalists
The World Mayor Award
Dora Bakoyannis congratulates John So

With Mayor of Amsterdam
With Mayor of Harrisburg
With Mayor of Melbourne
With Mayor of St Etienne

Mayor of Amsterdam
Mayor of Antananarivo
Mayor of Augsburg
Mayor of Denver
Mayor of Dubrovnik
Mayor of Harrisburg
Mayor of Makati City
Mayor of Melbourne
Mayor of St Etienne
Mayor of Valencia

On Mayor of Amsterdam
On Mayor of Antananarivo
On Mayor of Augsburg
On Mayor of Bangalore
On Mayor of Belo Horizonte
On Mayor of Denver
On Mayor of Dubrovnik
On Mayor of Harrisburg
On Mayor of Houston
On Mayor of Istanbul
On Mayor of Makati City
On Mayor of Melbourne
On Mayor of Mulhouse
On Mayor of New Orleans
On Mayor of New York
On Mayor of Phnom Penh
On Mayor of Sofia
On Mayor of St Etienne
On Mayor of Taipei
On Mayor of Toronto
On Mayor of Valencia (VE)

By Mayor of Amsterdam
By Mayor of Augsburg
By Mayor of Belo Horizonte
By Mayor of Dubrovnik
By Mayor of Makati City
By Mayor of Melbourne
By Mayor of Valencia

The 2005 results
Contest methodology
List of finalists
Winning mayors write
Mayor Rama writes - Mayor Bakoyannis replies

The 2004 contest
List of all 2004 finalists
Edi Rama wins 2004 award
People ask - Edi Rama replies

Front Page
Site Search
About City Mayors

Comments in support of
Fernando Damata Pimentel
Mayor of Belo Horizonte (Brazil)
The finalists for the 2006 World Mayor Award were chosen on the number of votes received as well as on the persuasiveness and conviction of supporting statements. Below we publish an representative selection of comments received about the mayor.

Comment: Mr Pimentel is one of South America's most outstanding mayors. He combines an understanding for the needs of his under-privileged fellow citizens with the ability to govern a large and complex city. In addition the mayor is a politician who shows respect to everyone, even to his fiercest political opponents. He is a worthy candidate for World Mayor.

Comment: Mayor Fernando Pimentel is a man who has the sense and courage to take on the necessary things. His attention to poor people is the most important, but under his administration Belo Horizonte became more beautiful, clean, lit up and, as a consequence, more secure. My vote is for him, and my pleasures.

Comment: I live in Belo Horizonte and I'd never seen such as good work as Mr. Pimentel's; the city becomes everyday a better place to live in.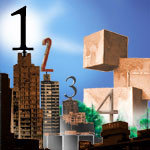 More than 100,000 citizens from around the world have taken part in the 2006 World Mayor Project.





AFRICA
• Mayor of Antananarivo, Madagascar
• Mayor of Johannesburg, South Africa
• Mayor of Maputo, Mozambique
• Mayor of Tunis, Tunisia

NORTH AMERICA
• Mayor of Calgary, Canada
• Mayor of London, Canada
• Mayor of Toronto, Canada
• Mayor of Denver, USA
• Mayor of Harrisburg, USA
• Mayor of Houston, USA
• Mayor of New Orleans, USA
• Mayor of New York City, USA
• Mayor of Portland, USA
• Mayor of Seattle, USA

SOUTH AMERICA
• Mayor of Belo Horizonte, Brazil
• Mayor of Curitiba, Brazil
• Mayor of Bogota, Colombia
• Mayor of Quito, Ecuador
• Mayor of San José de Mayo, Uruguay
• Mayor of Valencia, Venezuela

ASIA
• Mayor of Phnom Penh, Cambodia
• Mayor of Chengdu, China
• Mayor of Shanghai, China
• Mayor of Bangalore, India
• Mayor of Jaipur, India
• Mayor of Rishon-LeZion, Israel
• Mayor of Tokyo, Japan
• Mayor of Nablus, Palestine
• Mayor of Angeles City, Philippines
• Mayor of Makati City, Philippines
• Mayor of Taipei, Taiwan
• Mayor of Istanbul, Turkey

AUSTRALASIA
• Mayor of Melbourne, Australia
• Mayor of Wellington, New Zealand

EUROPE
• Mayor of Sofia, Bulgaria
• Mayor of Dubrovnik, Croatia
• Mayor of Mulhouse, France
• Mayor of St Etienne, France
• Mayor of Augsburg, Germany
• Mayor of Bonn, Germany
• Mayor of Potsdam, Germany
• Mayor of Bologna, Italy
• Mayor of Luxembourg City, Luxembourg
• Mayor of Amsterdam, The Netherlands
• Mayor of Porto, Portugal
• Mayor of Oradea, Romania
• Mayor of Zaragoza, Spain
• Mayor of Valencia, Spain
• Mayor of Zurich, Switzerland
• Mayor of Middlesbrough, UK