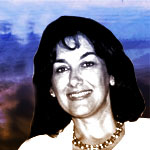 Dubravka Suica, Mayor of Dubrovnic




FRONT PAGE
About us

The 2010 results
The 2010 project
The 2010 finalists
Code of Ethics
The World Mayor Prize

The 2008 results
The 2008 project
The 2008 finalists
The World Mayor Award

The 2006 results
Methodology
The 2006 finalists
The World Mayor Award
Dora Bakoyannis congratulates John So

With Mayor of Amsterdam
With Mayor of Harrisburg
With Mayor of Melbourne
With Mayor of St Etienne

Mayor of Amsterdam
Mayor of Antananarivo
Mayor of Augsburg
Mayor of Denver
Mayor of Dubrovnik
Mayor of Harrisburg
Mayor of Makati City
Mayor of Melbourne
Mayor of St Etienne
Mayor of Valencia

On Mayor of Amsterdam
On Mayor of Antananarivo
On Mayor of Augsburg
On Mayor of Bangalore
On Mayor of Belo Horizonte
On Mayor of Denver
On Mayor of Dubrovnik
On Mayor of Harrisburg
On Mayor of Houston
On Mayor of Istanbul
On Mayor of Makati City
On Mayor of Melbourne
On Mayor of Mulhouse
On Mayor of New Orleans
On Mayor of New York
On Mayor of Phnom Penh
On Mayor of Sofia
On Mayor of St Etienne
On Mayor of Taipei
On Mayor of Toronto
On Mayor of Valencia (VE)

By Mayor of Amsterdam
By Mayor of Augsburg
By Mayor of Belo Horizonte
By Mayor of Dubrovnik
By Mayor of Makati City
By Mayor of Melbourne
By Mayor of Valencia

The 2005 results
Contest methodology
List of finalists
Winning mayors write
Mayor Rama writes - Mayor Bakoyannis replies

The 2004 contest
List of all 2004 finalists
Edi Rama wins 2004 award
People ask - Edi Rama replies

Front Page
Site Search
About City Mayors
Dubravka Suica
Mayor of Dubrovnik. Croatia
Hailed as a champion of human dignity in an historic city still bearing the physical and emotional scars of conflict, Dubravka Suica has impressed many with her performance as mayor of Croatia's tourist and cultural capital. Though elected twice as mayor in 2001 and 2005, Suica also finds time to sit in the national legislature, as well as representing local government on the European stage. In 2006 Dubravka Suica was included among the top ten mayors in the annual World Mayor project.

Raised and schooled in the city she now leads, Suica was born in 1957. She received her BA in English and German at the historic university in the Croatian capital Zagreb. This led Suica to pursue a career as an educator, teaching her adoptive languages until as recently as 2001, immediately prior to her election as mayor.

Mayor Suica has been a member of the centre-right party Croatian Democratic Union since 1990, serving as president of the Dubrovnik committee and as a member of its central committee since 1998.

In addition to serving as mayor of Dubrovnik since 2001 (re-elected 2005), Suica has been elected to the Croatian parliament (Sabor) since 2000 (re-elected 2003). She also represents the city on the Dubrovnik-Neretva County Assembly. By virtue of her office as mayor, Suica was elected to the Croatian delegation to the Congress of Local and Regional Authorities of the Council of Europe (CLRAE), where she serves as president of the delegation and vice-president of the congress itself. She also holds a number of honorific posts on the boards of the Union of the Association of Towns and the Association of Municipalities of the Republic of Croatia, the European Association of Historic Towns and Regions, and the Union of the Association of Towns of the Republic of Croatia.

Prior to her 2006 nomination for World Mayor, she was honoured as Croatia's Mayor of the Year 2005, coinciding with her first nomination for World Mayor. Suica is praised by both citizens and those who have worked with her as mayor for her can-do attitude and unassuming manner, not to mention her pragmatism in rebuilding a city which formed part of a war zone in the past decade or so. Within the city she is hailed as a mother-like figure (hence the nickname 'mom'), while in external forums she has left a lasting impression for her assiduous efforts to promote it both within Croatia and abroad.

Mayor Suica is equipped with a vision for Dubrovnik as the home of 'elite tourism' on the Adriatic, which she sees as critical for economic vibrancy and the provision of jobs and services in the city. International real estate concerns are already planned major investment in and around the city. However, this is also mitigated by a commitment to securing 'sustainable cultural tourism' to showcase the city's more enlightened heritage as an intellectual and cultural hotspot. Furthermore, her administration is dedicated to ensuring that those unable to participate in the leisure boom are not 'left behind' and social housing is available to those who cannot cope with rising real estate values. If Croatia is able to realise its aspiration of EU membership then Suica may find herself achieving more prominence nationally on account of her already considerable international expertise and profile.

Though known as Ragusa until the formation of the Kingdom of Yugoslavia in 1918, Dubrovnik existed as a quasi-independent city state from the mid-14th century to 1808, when after the Napoleonic invasion of 1806 it became part of the French-governed Illyrian provinces. In spite of efforts to prevent the historic city and World Heritage Site falling victim to the Yugoslavian conflict, federal forces besieged the city from October 1991 to May 1992, after which substantial rebuilding and preservation work was carried out under the auspices of UNESCO. It remains however a major tourist destination on the Adriatic and Mayor Suica has been accredited with much of the physical and social rebuilding work required since then. The city of Dubrovnik sits at the centre of Dubrovnik-Neretva County, which serves the city and its 22 surrounding municipalities, and is bisected by the municipality of Neum in Bosnia-Herzegovina.

Mayor Suica is married to Stijepo, a serving captain on a cruise liner. Their sole daughter is studying law at the University of Zagreb.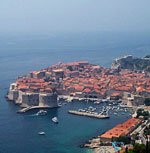 Dubrovnik on the Adriatic coast





AFRICA
• Mayor of Antananarivo, Madagascar
• Mayor of Johannesburg, South Africa
• Mayor of Maputo, Mozambique
• Mayor of Tunis, Tunisia

NORTH AMERICA
• Mayor of Calgary, Canada
• Mayor of London, Canada
• Mayor of Toronto, Canada
• Mayor of Denver, USA
• Mayor of Harrisburg, USA
• Mayor of Houston, USA
• Mayor of New Orleans, USA
• Mayor of New York City, USA
• Mayor of Portland, USA
• Mayor of Seattle, USA

SOUTH AMERICA
• Mayor of Belo Horizonte, Brazil
• Mayor of Curitiba, Brazil
• Mayor of Bogota, Colombia
• Mayor of Quito, Ecuador
• Mayor of San José de Mayo, Uruguay
• Mayor of Valencia, Venezuela

ASIA
• Mayor of Phnom Penh, Cambodia
• Mayor of Chengdu, China
• Mayor of Shanghai, China
• Mayor of Bangalore, India
• Mayor of Jaipur, India
• Mayor of Rishon-LeZion, Israel
• Mayor of Tokyo, Japan
• Mayor of Nablus, Palestine
• Mayor of Angeles City, Philippines
• Mayor of Makati City, Philippines
• Mayor of Taipei, Taiwan
• Mayor of Istanbul, Turkey

AUSTRALASIA
• Mayor of Melbourne, Australia
• Mayor of Wellington, New Zealand

EUROPE
• Mayor of Sofia, Bulgaria
• Mayor of Dubrovnik, Croatia
• Mayor of Mulhouse, France
• Mayor of St Etienne, France
• Mayor of Augsburg, Germany
• Mayor of Bonn, Germany
• Mayor of Potsdam, Germany
• Mayor of Bologna, Italy
• Mayor of Luxembourg City, Luxembourg
• Mayor of Amsterdam, The Netherlands
• Mayor of Porto, Portugal
• Mayor of Oradea, Romania
• Mayor of Zaragoza, Spain
• Mayor of Valencia, Spain
• Mayor of Zurich, Switzerland
• Mayor of Middlesbrough, UK