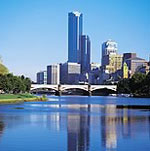 The Yarra River, Melbourne




FRONT PAGE
About us

The 2010 results
The 2010 project
The 2010 finalists
Code of Ethics
The World Mayor Prize

The 2008 results
The 2008 project
The 2008 finalists
The World Mayor Award

The 2006 results
Methodology
The 2006 finalists
The World Mayor Award
Dora Bakoyannis congratulates John So

With Mayor of Amsterdam
With Mayor of Harrisburg
With Mayor of Melbourne
With Mayor of St Etienne

Mayor of Amsterdam
Mayor of Antananarivo
Mayor of Augsburg
Mayor of Denver
Mayor of Dubrovnik
Mayor of Harrisburg
Mayor of Makati City
Mayor of Melbourne
Mayor of St Etienne
Mayor of Valencia

On Mayor of Amsterdam
On Mayor of Antananarivo
On Mayor of Augsburg
On Mayor of Bangalore
On Mayor of Belo Horizonte
On Mayor of Denver
On Mayor of Dubrovnik
On Mayor of Harrisburg
On Mayor of Houston
On Mayor of Istanbul
On Mayor of Makati City
On Mayor of Melbourne
On Mayor of Mulhouse
On Mayor of New Orleans
On Mayor of New York
On Mayor of Phnom Penh
On Mayor of Sofia
On Mayor of St Etienne
On Mayor of Taipei
On Mayor of Toronto
On Mayor of Valencia (VE)

By Mayor of Amsterdam
By Mayor of Augsburg
By Mayor of Belo Horizonte
By Mayor of Dubrovnik
By Mayor of Makati City
By Mayor of Melbourne
By Mayor of Valencia

The 2005 results
Contest methodology
List of finalists
Winning mayors write
Mayor Rama writes - Mayor Bakoyannis replies

The 2004 contest
List of all 2004 finalists
Edi Rama wins 2004 award
People ask - Edi Rama replies

Front Page
Site Search
About City Mayors

Essay by John So
Lord Mayor of Melbourne, Australia
The City of Melbourne is a national and international gateway to the state of Victoria, and lies on the traditional land of the Kulin Nation, including the Boonerwrung, Woiworung, Taungurong, Djajawurrung and Wathaurung peoples. Melbourne is regularly rated in the top three of the world's most liveable cities. Its air is among the cleanest in the world for a city of its size, and the city's abundance of parkland and networks of walking and bike paths supports a traditional outdoor lifestyle.

| Society & culture | Looking ahead | Centre for business | Sister cities | Governance | Working together |

It is a city that is enjoying both economic and population growth. Melbourne is home to people who originate from 140 countries, speaking more than 200 languages. It hosts an impressive calendar of international sporting and cultural events and has won global awards in areas as diverse as quality of life, environmental sustainability and business innovation.

Melbourne's economy is growing. Six of Australia's top ten companies are based there. Melbourne is a centre for knowledge and a hub for international education, emerging technologies and medical research. It has nine universities, seven in the CBD alone. Students comprise a quarter of the City of Melbourne's residential population. With the possible exception of London, Melbourne now attracts more higher education students per capita than any other city in the world.

It is a cosmopolitan city, a thriving business hub, a focal point for arts and culture and a welcoming community. Since increasing new public open space by more than 70 per cent in the past ten years, the city has thrived. There are now 650,000 people living, working and visiting inner city Melbourne each day – a 25 per cent increase on just four years ago. By 2014, that number will increase over 50 per cent again.

Last year, Professor Jan Gehl, an international expert on public space and head of Urban Design at the Danish Royal Academy, described a decade of Melbourne changes as a 'miracle' and an inspiration.

He said: "The 'Melbourne miracle' gives hope and incentive for cities in all parts of the world struggling with the 'doughnut syndrome'. Of all the things a city can do to improve its environment, Melbourne has done almost everything: more residents and students, more 'people' streets, squares, lanes and parks, wider sidewalks, quality materials, active shop frontages, fine furnishings, new street trees and public art programs."

As mayor, it is my pleasure to offer you a snapshot of our thriving city.

Society and culture
Melbourne is a vibrant multicultural city with a reputation for openness and a global outlook. The blend of artistic heritage, traditions and experiences of people from many cultures is central to our modern identity.

Melbourne's charms are as diverse as its people. Melbourne is one of the world's great sporting capitals. In March we staged the XVIII Commonwealth Games by welcoming 4,500 athletes from 71 nations. United by the moment, over 90,000 visitors participated in an unforgettable sporting and cultural celebration. In addition to the social and cultural legacies, it is estimated that the Games will generate $3 billion in economic activity.

Our city boasts world-class facilities, hosting annual events such as the Australian Open Tennis Championships, Formula One Australian Grand Prix, Australian Football League Grand Final, Boxing Day Cricket Test and the Melbourne Cup horse racing carnival. Earlier this year, the Volvo Ocean Race, the world's premier around-the-world ocean race, stopped at our new Docklands precinct, bringing about $26 million in benefits. In 2007, the world's fifth biggest sporting event – FINA World Swimming Championships – will have 600 million television viewers tuning into Melbourne.

From 19th Century gardens rich with period features and rare species to grand avenues of trees and a 188-hectare Australian indigenous parkland, Melbourne's parks and gardens have something for every nature lover. The world heritage-listed grand Royal Exhibition Building and its gardens is the world's most complete surviving site representing the international exhibition movement of the 19th and early 20th centuries. Melbourne's first new major central city park in more than 100 years, christened Birrarung Marr, has rapidly become an outstanding attraction.

On World Environment Day 2006, I proudly opened more new open space, "Trin Warren Tam-boore"– an indigenous term meaning bellbird waterhole. A legacy of the Commonwealth Games, the new five-hectare wetlands, with 70,000 indigenous aquatic plants, will allow stormwater to be cleansed through natural biological processes. Cleansed water will be re-used to irrigate nearby parkland saving precious drinking water.

See, breathe and live the arts in our city. Our cultural calendar of festivals includes the Melbourne International Arts Festival and the Melbourne International Film Festival. The National Gallery of Victoria boasts impressive permanent collections and blockbuster exhibitions; even our streets and laneways are bursting with expressions of our creative spirit. Our annual Moomba Festival, Australia's largest community festival is a street party with something for everyone. The renowned Melbourne International Comedy Festival and Melbourne International Flower and Garden Show – the biggest event of its kind in the Southern Hemisphere – are other highlights of our diverse calendar.

Looking to the future
Our municipality has more than 60,000 residents, more than 12,500 businesses and more than 327,000 workers. The municipality covers 36.5km2 and includes the central business district, 11 suburbs and precincts, three major watercourses, 315km of roads and 507ha of parkland.

Our shared vision is that Melbourne, the capital of Victoria, will be internationally recognised for the opportunities it offers all Victorians to live, learn, work and prosper. Melbourne will be a vibrant, thriving and sustainable city that is viewed with pride by all Victorians.

The City of Melbourne is dedicated to creating a sustainable city. We adopted the Melbourne Principles for Sustainable Cities, after hosting the United Nations Charette in 2002. Following this, I travelled to Johannesburg, South Africa to present a paper on "The Melbourne Principles" and also to attend the Local Government Session of the World Summit on Sustainable Development (WSSD).

As part of the United Nations World Environment Day celebrations last year, I visited San Francisco to showcase Melbourne's success in environmental sustainability, and welcome San Francisco to the UN's Global Compact Cities Program. Melbourne is pleased to have been the first city in the world to engage the UN's Global Compact, which includes commitments to greater environmental responsibility, and to host its international secretariat.

Melbourne recently hosted the Mayors' Asia Pacific Environmental Summit with Enviro 2006, bringing together the most committed leaders of local government in our global region to develop strategies for environmental sustainability. The City of Melbourne committed to establish a Building Improvement Partnership Program to enable Melbourne's existing commercial buildings to be renovated, retrofitted, maintained and managed in accordance with the principles of sustainability. Furthermore, the City of Melbourne will share its lessons and experiences from the program with other cities in our region.

Council House 2 – CH2 – is our multi-award winning new administration building, due for completion in late 2006. Awarded a six-star rating from the Green Building Council of Australia, CH2 sets new standards in sustainable office design. CH2's architecture increases airflow and air quality in comparison with regular office buildings. Its wooden shutters move with the sun and recycled water is pumped through the building ensuring that a comfortable core temperature is maintained.

CH2 ensures the City of Melbourne makes significant energy, water, cooling and lost productivity savings. With this $51 million investment, we lead by example, inspiring business and communities here and around the world to make sustainable choices. It was distinguished with the Green Building Award at the 2005 United Nations Association of Australia World Environment Day Awards.

In recent years, a disused port area has been subject to the largest precinct development project in the city's history. Docklands is now home to impressive residential towers, a thriving waterfront entertainment complex, the offices of some of Melbourne's leading businesses and one of Melbourne's biggest sporting venues.

From July 2006, the City of Melbourne will begin staged reintegration of this exciting new suburb. By 2016, Docklands is expected to house more than 20,000 residents and 25,000 workers.

The City of Melbourne is contributing $43 million to municipal works development of the new six-star Melbourne Convention Centre precinct to be built on the Yarra River. Accommodating 5,000 delegates, the new centre will secure our position as a premier destination on the global business event market. The Melbourne Convention Centre will generate at least 2,500 jobs per year, and attract $129 million of delegate spending annually.

Melbourne is well served by a sophisticated air, water, rail and road network. Our Melbourne Transport Strategy for the movement of freight, public transport, private vehicles, cycling and walking in and through the municipality will be finalised this year. We are working with the Victorian Government, exploring synergies between its Metropolitan Transport Plan and our own. We expect our new strategy to usher in a new era of sustainable transport.

A global business centre
Located in the Asia-Pacific time zone, Melbourne is ideally placed between East and West both geographically and culturally. Melbourne takes a lead role in facilitating business and trade throughout the Asia-Pacific region.

The City of Melbourne invests in the development of sustainable businesses, export trade, job growth, modernised infrastructure and the promotion of Melbourne as a globally competitive 'knowledge city'.

We bring international business to the city, and help local businesses build connections and partnerships with overseas companies through targeted international business missions; close ties with key Asia-Pacific markets through the Business Partner Cities Network, and on-the-ground activity through our Melbourne Office Tianjin (China).

In 1980, the City of Melbourne was the first Australian municipality to sign an economic, diplomatic and cultural sister city agreement with a Chinese city. Tianjin is China's fourth largest city, and in 1998 a permanent Melbourne Office was opened in Tianjin to assist Melbourne businesses tendering for Chinese contracts.

Many Melbourne companies have benefited from our services, including architects Peddle Thorpe who won the design contract for the 2008 Olympic soccer stadium and Urbis JHD, who were awarded the master design contract for a section of the US$15 billion Haihe River project.

In September, I proudly led our city's largest ever business, trade and cultural mission to China. It involved more than 100 participants and included accompanying delegations from the State Government of Victoria, the Committee for Melbourne and representatives from some of Victoria's leading biotechnology firms.

The mission highlights include: a $170 million clinical trial program for the commercialisation of traditional Chinese medicine as a result of a deal that was signed between Tianjin Pharmaceutical Holdings Ltd, the China Development Bank Tianjin Branch and Melbourne-based International Program Funds of Australia; and a $3 million deal between Melbourne's RMIT University and the Guangzhou New South Company Ltd to establish a Victorian Evidence Based Herbal Medicines Centre to develop herbal therapeutic products for sale in Western markets.

Sister cities
The City of Melbourne is proud to share ideas, friendship and business opportunities with six sister cities.
Osaka, Japan (1978)
Joint activities include the "Osaka Cup" Melbourne to Osaka Yacht Race, trade fairs, cultural, sport and school exchange programs.

Tianjin, China (1980)
The Melbourne Office Tianjin plays a major role in facilitating trade, investment, cultural, sport and educational exchanges.

Thessaloniki, Greece (1984)
Current activities include a student art exchange and Sailability Hellas, helping people of all ages to learn to sail.

Boston, United States (1985)
Our Melbourne Boston Medical Research Exchange has created education opportunities for emerging medical researchers.

St Petersburg, Russia (1989)
Close cultural and educational ties have been forged between Melbourne and St Petersburg.

Milan, Italy (2004)
Collaboration has delivered Melbourne tourism promotions in Milan, the Milan Award 2005 for Young Foreign Designers and the design of the Piazza Italia in Carlton.

Corporate governance
At a corporate level, it is pleasing that our robust organisation, which reports against the United Nations Global Reporting Initiative (GRI), is one of the top financial performers of all Australian local governments. Our current budget delivered a solid operating surplus, with the investment portfolio providing a 9.04 per cent return. Once again, our rates are among the lowest in Australia. Our significant cash reserves enable us to invest heavily in community infrastructure including roads, parks and recreation facilities, while also maintaining our AAA credit rating from Standard and Poor's.

Working together
Melbourne helps people in need. Supporting hundreds of hospitals and charities across Melbourne, the Lord Mayor's Charitable Fund – part of United Way network –empowers disadvantaged and isolated individuals, families and communities. As president, we work together to enable community philanthropy, by offering individuals and corporations a way to give something of real value back to the community.

In the global arena, it is the forward-thinking cities that will lead the world's communities to greater peace and prosperity. Melbourne confidently engages in the global economy – as our state's capital, as Australia's gateway to the Asia Pacific, and as an independent hub of global activity.

I am honoured to be a finalist in the 2006 World Mayor Awards and am proud to serve the community. I look forward to continuing to unite our diverse community by working in the best interests of our wonderful city.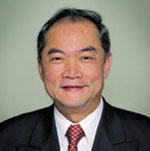 Melbourne Lord Mayor John So


Introducing
John So
Melbourne businessman John So is Melbourne's first popularly elected Lord Mayor and was re-elected for a second consecutive term in 2004. He is Melbourne's longest serving Lord Mayor. Before his election as Lord Mayor, he served three terms on the Melbourne City Council beginning in 1991 when he was first elected as a Central Ward Councillor.

Born in Hong Kong, he moved to Melbourne at the age of 17. Not long after settling in to Melbourne, he achieved his matriculation at University High School and then went on to complete a Bachelor of Science degree and a Diploma in Education from the University of Melbourne.

It was during his time as a university student that he first became involved in politics, forming the Overseas and Chinese Students Association and campaigning for the removal of the White Australia Policy. It was an early interest in social equity that would continue to see him represent the community on a broad range of business and social issues. After graduating, he taught science for eight years at a state secondary school, before starting his own business.

John So is passionate about promoting the City of Melbourne and works to facilitate business opportunities in the city, and to stimulate tourism, culture and investment in Melbourne. His vision for Melbourne includes creating closer links between the city and the water, whether that is the Yarra River or Melbourne's Docklands. He celebrates Melbourne's waterfront opportunities and since first elected to Council has worked to shift part of the city's focus to the water.

Always active in community affairs, he is particularly focused on projects for youth and older people. He is a Justice of the Peace, a former director of the Melbourne Water Corporation, patron of the Victorian Arts Centre and board member of the Shrine of Remembrance. He is president of the Lord Mayor's Charitable Fund and recently established the Children's Fitness Trust aimed at fighting childhood obesity.

A former Victorian Ethnic Affairs Commissioner, he is committed to ethnic community welfare issues. He celebrates Melbourne's links with Asia and endorsed the city's International Relationship program identifying Osaka and Tianjin as priorities within the sister city program. Through the Business Partner City Network, he promotes the development of business opportunities in all the major cities of the region.