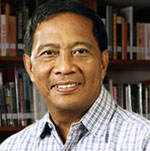 Jejomar Binay, Mayor of Makati City

More information:
www.jejomarbinay.com.ph



FRONT PAGE
About us

The 2010 results
The 2010 project
The 2010 finalists
Code of Ethics
The World Mayor Prize

The 2008 results
The 2008 project
The 2008 finalists
The World Mayor Award

The 2006 results
Methodology
The 2006 finalists
The World Mayor Award
Dora Bakoyannis congratulates John So

With Mayor of Amsterdam
With Mayor of Harrisburg
With Mayor of Melbourne
With Mayor of St Etienne

Mayor of Amsterdam
Mayor of Antananarivo
Mayor of Augsburg
Mayor of Denver
Mayor of Dubrovnik
Mayor of Harrisburg
Mayor of Makati City
Mayor of Melbourne
Mayor of St Etienne
Mayor of Valencia

On Mayor of Amsterdam
On Mayor of Antananarivo
On Mayor of Augsburg
On Mayor of Bangalore
On Mayor of Belo Horizonte
On Mayor of Denver
On Mayor of Dubrovnik
On Mayor of Harrisburg
On Mayor of Houston
On Mayor of Istanbul
On Mayor of Makati City
On Mayor of Melbourne
On Mayor of Mulhouse
On Mayor of New Orleans
On Mayor of New York
On Mayor of Phnom Penh
On Mayor of Sofia
On Mayor of St Etienne
On Mayor of Taipei
On Mayor of Toronto
On Mayor of Valencia (VE)

By Mayor of Amsterdam
By Mayor of Augsburg
By Mayor of Belo Horizonte
By Mayor of Dubrovnik
By Mayor of Makati City
By Mayor of Melbourne
By Mayor of Valencia

The 2005 results
Contest methodology
List of finalists
Winning mayors write
Mayor Rama writes - Mayor Bakoyannis replies

The 2004 contest
List of all 2004 finalists
Edi Rama wins 2004 award
People ask - Edi Rama replies

Front Page
Site Search
About City Mayors

Jejomar C Binay
Mayor of City of Makati, Philippines
The then Filipino President Corazon Aquino appointed Jejomar Cabauatan Binay officer-in-charge of the then Municipality of Makati on 27 February 1986. He was the first local official to be appointed after the 1986 EDSA Revolution ended the Marcos dictatorship. He has been re-elected several times by his constituents, and continues to introduce innovations in local government in the Philippines.

Jojo Binay was born on 11 November 1942. He was orphaned at an early age and had to take on odd jobs to support his schooling. Despite financial constraints, he gained a BSc in political science and was later awarded a bachelor's degree in law at the University of the Philippines (UP).

He passed his bar exams in 1960, but chose instead to teach and to provide free legal assistance to the poor. For his political convictions, Mr Binay was jailed for several months by the martial law regime of the time. After his release, he continued his work both as a human rights lawyer and as an active participant in the pro-democracy movement.

Jojo Binay was named officer-in-charge of the municipality of Makati immediately after the February 1986 Revolution. He found a bankrupt municipal government and quickly took drastic yet sensible steps to put Makati's financial house in order. As a result, his administration posted savings at the end of 1986. The local government has not had a deficit since then.

With the conversion of Makati into a highly-urbanised city in 1995 by virtue of the Republic Act 7854, Mayor Binay became the first Chief Executive of the City Government of Makati.

Within a span of twenty years, Makati underwent a dramatic transformation under the Binay administration. Makati is now the unrivalled premier financial centre of the Philippines, the undisputed leader in e-governance, and the acknowledged trend setter in public services.

Makati also gained international prominence when its public health program introduced by Mayor Binay, popularly known as Yellow Card, was named a "Best Practice" by the Dubai International Award 2002.

At present, Makati is one of Metro Manila's healthiest cities, with one of the lowest mortality and malnutrition rates in the country. It also boasts one of the highest literacy rates.

The Asian Institute of Management (AIM) also named Makati the Most Dynamic City in 2004, and listed it as one of the Top 5 Most Competitive Cities (Metro Classification) in 2005.

Mayor Binay is also active in civic work. Besides being a member of the Rotary Club of Makati, he is currently on his third term as the National President of the Boy Scouts of the Philippines. He also holds positions in international organisations, namely: Vice President for Membership (2006- 2008), United Cities and Local Governments-Asia Pacific Chapter; Life Honorary Member (since February 2001) and Member, World Executive Committee of the International Union of Local Authorities-Asia Pacific; Member, Executive Committee (2006-2009), Network for Local Authorities for the Management of Human Settlement (CITYNET); and Chairman, Finance Sub-Committee, World Scout Organization.

Mayor Binay was also a senior executive fellow of the John F. Kennedy School of Government at Harvard University.

He is married to Elenita Sombilo, a doctor of medicine. They have five children.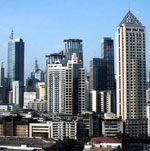 Skyline of Makati City. Philippines


Introducing
Makati City
Makati City is one of the most important cities in the Philippines in terms of finance and commerce. Situated east of the capital, Manila, Makati is one of the cities and municipalities that comprise Metro Manila—the National Capital Region. Makati is often referred to as the Financial Capital of the Philippines since many companies have their offices and headquarters in the city. Makati is also home to the influential Makati Business Club and the Philippine Stock Exchange. Ayala Avenue, running through the heart of the Central Business District is often called the Wall Street of the Philippines.

Makati is noted for its highly cosmopolitan culture. Many expatriates live and work in the city. Makati is also home to many first-class shopping malls such as Ayala Center and Rockwell Center. The city also has many of the country's five-star hotels like The Peninsula Manila, the Mandarin Oriental, the Shangri-la Makati Hotel, New World Rennaisance Hotel, Intercontinental Hotel Manila, and Dusit Hotel Nikko.

Makati came from the Tagalog word kati, which means tide. This primarily refers to the rise and ebb of the tide of the Pasig River on the city's northern border. The river drains into Manila Bay to the west. and it was also known as San Pedro Macati during the Spanish era.

Today the city is one of the most modern cities in the country. However, it faces challenges due to the disparate gap between the new city in the west, which contains the Central Business District, and the old city in the east, which is largely poor and where most of the city's slums are located. (Source: Wikipedia)