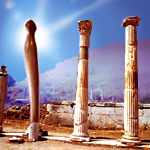 The World Mayor Project, which was conceived in 2004, aims to raise the profile of mayors worldwide and honour those who have served their communities well and who have made contributions to the well-being of cities nationally and internationally


FRONT PAGE
About World Mayor



WORLD MAYOR 2016

• Shortlist 2016
• Longlist 2016
• Code of Ethics
• World Mayor Prize
• World Mayor Histor
y
• Raison d'être
TESTIMONIALS
• Mayor of Aleppo
• Mayor of Amstelveen
• Mayor of Athens
• Mayor of Cologne
• Mayor of Gdansk
• Mayor of Grande-Synthe
• Mayor of Hettstedt
• Mayor of Lahr
• Mayor of Lampedusa
• Mayor of Lesbos
• Mayor of Mechelen
• Mayor of Philadelphia
• Mayor of Schwäbisch Gmünd
ESSAYS BY

• Mayor of Aleppo
• Mayor of Amstelveen
• Mayor of Athens
• Mayor of Gdansk
• Mayor of Lahr
• Mayor of Mechelen
• Mayor of Schwäbisch Gmünd
---

• THE 2014 WINNERS
• THE 2014 PROJECT
The 2012 results
The 2012 project
The 2012 shortlist

The 2010 results
The 2010 project
The 2010 finalists
The 2008 results
The 2008 project
The 2008 finalists

The 2006 results
Methodology
The 2006 finalists

The 2005 results
Contest methodology
List of finalists

The 2004 contest
List of all 2004 finalists
Edi Rama wins 2004 award

City Mayors Foundation
World Mayor 2016
The 2016 Prize will be conferred to a mayor who has accepted the challenges posed by migration but is also convinced of its longterm benefits. He or she will be leading a city where past and/or more recent immigrants have contributed to the city's society, economy and culture. The City Mayors Foundation, the organiser of the biennial World Mayor Project, will also consider a mayor for the Prize whose community has shown exceptional resilience during the recent arrivals from desaster-torn regions of the world.
The City Mayors Foundation is looking for mayors who have recognised that people, whatever their origin, status or background, are the greatest capital the world has to offer. This year's World Mayor Project will identify mayors whose cities have done the most to welcome immigrants and have used their skills to enrich and diversify society culturally, economically and socially.
MORE
The winner of the 2016 World Mayor Prize and other results will be announced on 14 February 2017
The 2016 Shortlist
The shortlist for the 2016 World Mayor Prize, which was released on 20 October, includes 15 mayors who, together with their communities, have made exceptional efforts to welcome refugees and integrate migrants. Some mayors represent cities that have suffered immeasurable damage during the current conflict in the Middle East. Often mayors have, even in the face of strong opposition, steadfastly defended the rights of all people to be treated with compassion and be offered safety. They have provided emergency assistance to displaced men, women and children and initiated longterm programmes to integrate newcomers into civic society. Many mayors have also repeatedly stressed the contributions immigrants have made to their cities.
MORE
The 2016 Longlist
The longlist for the 2016 World Mayor Prize includes 38 mayors from 19 countries.
MORE
---
Naheed Nenshi, Mayor of Calgary, Canada
awarded the 2014 World Mayor Prize
Naheed Nenshi, the Mayor of Calgary, Canada, has been awarded the
2014 World Mayor Prize
. First runner-up Daniël Termont, Mayor of Ghent, Belgium, will be conferred the
World Mayor Commendation for Services to European Cities
. Second runner-up Mayor Tri Rismaharini will receive the
World Mayor Commendation for services to the City of Surabaya
, Indonesia.
The top 10 Mayors of World Mayor 2014
| | | | |
| --- | --- | --- | --- |
| Rank | Mayor | City | Country |
| 1 | Naheed Nenshi | Calgary | Canada |
| 2 | Daniël Termont | Ghent | Belgium |
| 3 | Tri Rismaharini | Surabaya | Indonesia |
| 4 | Carlos Ocariz | Sucre | Venezuela |
| 5 | Jed Patrick Mabilog | Iloilo City | Philippines |
| 6 | Albrecht Schröter | Jena | Germany |
| 7 | Annise Parker | Houston | USA |
| 8 | Yiannis Boutaris | Thessaloniki | Greece |
| 9 | Giusy Nicolini | Lampedusa | Italy |
| 10 | Aziz Kocaoglu | Izmir | Turkey |
MORE
Winners of the World Mayor
Prize from 2004 to 2014

The World Mayor Prize was first awarded in 2004 to the Mayor of Tirana. Since then it has been presented to the mayors of Athens, Melbourne, Cape Town, Mexico City, Bilbao and Calgary.
MORE
Many World Mayor finalists
succeeded to higher office

When in October 2014 Joko Widodo assumed the presidency of Indonesia, another finalist of the
World Mayor Project
successfully made the move from running a city to occupying a high national office. Other city leaders, who were honoured by the World Mayor Project since 2004 and stepped up from local to national and even international office, include the former mayors of Mexico City, Sofia, Tirana, Cape Town, Athens, San Francisco, Baltimore, Lisbon and Florence.
MORE
Code of Ethics
for city leaders
The City Mayors Foundation
and the
World Mayor Project
were established in 2003 to promote, encourage and facilitate good local government. To strengthen local government further, a Code of Ethics for city leaders, who wish to perform their duties beyond all reproach, has been devised. All mayors wishing be considered for the World Mayor Prize are expected to sign up to the Code of Ethics.
MORE
World Mayor Prize sculpture
shows courage and conviction
City Mayors commissioned French artist Manuel Ferrari to design a sculpture that was as unique as the city of the winning mayor. City Mayors' senior editor, Tann vom Hove, said: "We asked Manuel Ferrari to produce a design that shows what an inspirational mayor can achieve if he builds on strong foundations."
MORE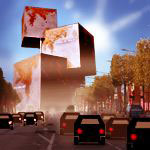 The world's most outstanding mayors receive the World Mayor Prize. Winners since 2004: Edi Rama, Tirana, Dora Bakoyannis, Athens, John So, Melbourne, Helen Zille, Cape Town. Marcelo Ebrard, Mexico City, Iñaki Azkuna, Bilbao and Naheed Nenshi, Calgary



Introducing
World Mayor
The philanthropic City Mayors Foundation now seeks candidates for the 2016 World Mayor Prize. The Prize is awarded every two years to a mayor who has made outstanding contributions to his / her community and has developed a vision for urban living and working that is relevant to towns and cities across the world. The Prize has been awarded since 2004.

The 2016 Prize will be conferred to a mayor who has accepted the challenges posed by migration but is also convinced of its longterm benefits. He or she will be leading a city where past and/or more recent immigrants have contributed to the city's society, economy and culture. The City Mayors Foundation will also consider a mayor for the Prize whose community has shown exceptional resilience during the recent arrivals from desaster-torn regions of the world.

Mayors wishing to be considered for the World Mayor Prize will be asked to sign up to the Code of Ethics.

Nominations must be accompanied by a supporting statement. Participants in the 2016 World Mayor Project are also recognising the efforts and sacrifices made by towns and cities as well as many smaller communities, not just in Europe but also in many other parts of the world, in integrating and welcoming migrants and refugees.

2016 Timetable
Nominations will be accepted until September 2016. The shortlist of candidates was announced in October. The winner of the 2016 World Mayor Prize and other results of the World Mayor Project will be announced on 14 February 2017.

The winner receives the artistically acclaimed World Mayor trophy, while the two runners-up are presented with the World Mayor Commendation.

Background
The philanthropic City Mayors Foundation, the international think tank on urban affairs, organises the World Mayor Project and awards the World Mayor Prize. The Prize, which has been given since 2004, honours mayors with the vision, passion and skills to make their cities incredible places to live in, work in and visit. The World Mayor Project aims to show what outstanding mayors can achieve and raise their profiles nationally and internationally.

Criteria
To celebrate migration and to encourage cities to welcome migrants, the 2016 World Mayor Prize and Commendations will be awarded to mayors who have shown the compassion, courage and foresight to open their cities' doors to immigrants and refugees. Compassion for people who have travelled great distances to find safety. Courage to fight prejudice even in the face of unpopularity. Ability to leverage the value and potential each person offers society.

Winners and runners-up
2004 to 2014
In 2014: Winner: Naheed Nenshi (Calgary, Canada); Runner-up: Daniël Termont (Ghent, Belgium); In third place: Tri Rismaharini (Surabaya, Indonesia)

In 2012: Winner: Iñaki Azkuna (Bilbao, Spain); Runner-up: Lisa Scaffidi (Perth, Australia); In third place: Joko Widodo (Surakarta, Indonesia)

In 2010: Winner: Marcelo Ebrard (Mexico City, Mexico); Runner-up: Mick Cornett (Oklahoma City, USA); In third place: Domenico Lucano (Riace, Italy)

In 2008: Winner: Helen Zille (Cape Town, South Africa); Runner up: Elmar Ledergerber (Zurich, Switzerland); In third place: Leopoldo López (Chacao, Venezuela)

In 2006: Winner: John So (Melbourne, Australia); Runner up: Job Cohen (Amsterdam, Netherland); In third place: Stephen Reed (Harrisburg, USA)

In 2005: Winner: Dora Bakoyannis (Athens, Greece); Runner-up: Hazel McCallion (Mississauga, Canada); In third place: Alvaro Arzú (Guatemala City, Guatemala)

In 2004: Winner: Edi Rama (Tirana, Albania); Runner-up: Andrés Manuel López Obrador (Mexico City, Mexico); In third place: Walter Veltroni (Rome, Italy)