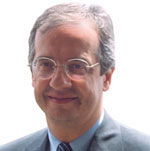 Walter Veltroni, Mayor of Rome and 2004 World Mayor finalist for Europe




FRONT PAGE
About us

The 2010 results
The 2010 project
The 2010 finalists
Code of Ethics
The World Mayor Prize

The 2008 results
The 2008 project
The 2008 finalists
The World Mayor Award

The 2006 results
Methodology
The 2006 finalists
The World Mayor Award

The 2005 results
Contest methodology
List of finalists
The World Mayor Award

Mayor of Athens
Mayor of Guatemala City
Mayor of Mississauga
Mayor of San Fernando
Mayor of San Francisco

Mayor of Athens
Mayor of Guatemala City
Mayor of Mississauga
Mayor of San Fernando
Mayor of Vienna

Comments on finalists from The Americas
Comments on finalists from Europe
Comments on finalists from Asia, Australia and Africa
Comments on Addis Ababa
Comments on Antananariva
Comments on Athens
Comments on Atlanta
Comments on Belo Horizonte
Comments on Bonn
Comments on Guatemala City
Comments on Karachi
Comments on London
Comments on Melbourne
Comments on Mississauga
Comments on Rio de Janeiro
Comments on Rome
Comments on San Fernando
Comments on San Francisco
Comments on Toronto
Comments on Vancouver
Comments on Vienna

Mayor of Addis Ababa
Mayor of Antananarivo
Mayor of Athens
Mayor of Belo Horizonte
Mayor of Bonn
Mayor of Ekaterinburg
Mayor of Guatemala City
Mayor of Innsbruck
Mayor of Karachi
Mayor of Kiev
Mayor of Melbourne
Mayor of Mississauga
Mayor of Munich
Mayor of Rhodes
Mayor of Rome
Mayor of Tshwane
Mayor of Vienna

The 2004 contest
List of all 2004 finalists
Edi Rama wins 2004 award
People ask - Edi Rama replies
Why we voted for the Mayor of Tirana
Why we voted for the Mayor of Mexico City
History of Tirana

Front Page
Site Search
About City Mayors
Mayor Walter Veltroni:
The City of Rome

Rome's chief virtue today is that of having succeeded in creating its own original growth model, comprising economic development and social cohesion, and tying urban renewal, the upgrading of the service network, and the promotion of the entire city's well-being to new business opportunities and policies for the integration and economic support of the weakest social groups.

Rome is a major international capital city that is enriching its urban design with world-class modern architectural works, ranging from the Auditorium-Music Park designed by Renzo Piano to the upcoming Euro Congress Centre by Massimiliano Fuksas. In 2004 we will start construction of 30 new kilometres of the subway system, which will link the city's northern and southern outskirts, and of a new high-technology railway station. We have completed the experimentation phase for the satellite management of urban public transport; through the installation of electronic poles it will be possible for people to use a simple SMS to find out at what time a bus will pass by or choose the most convenient transport connection.

All year round, Rome offers an extremely rich programme of cultural initiatives without compare in Europe; these helped the city register a 7.67 per cent increase in domestic and international tourism in August 2004.

Today Rome continues to grow more quickly than the rest of the country, and alone produces 6.4 per cent of the national GDP. The City of Rome has increased its investment capacity, earmarking over 1.6 billion euro in 2003 for the upgrading of infrastructure, services, and entrepreneurial activities, an amount almost five times higher than in 2001. With its 386,000 businesses, the Roman productive system accounts for 6.8 per cent of the national system. Today Rome is also a major generator of cultural energy, capable of organizing, for example, the "Notte Bianca" (White Night) – the latest edition, with its 300 events, brought over two million people into the streets and piazzas – and of holding, in its most ambient venues such as the Colosseum or alongside the Imperial Forums, free concerts of international importance – from Paul McCartney to Simon and Garfunkel – that each include an open-air audience of over half a million people. It is a commitment to culture that, for us, is also an indication of serenity, growth of civic sense, and cohesion.

Thus, Rome is growing, thanks to a single, great project that is both political and economic, social and cultural, based on the contributions of Romans who assume responsibilities and donate their energies throughout its territory. It is our idea of a "welfare community", based on the participation of the citizenry and on the belief that the well-being and prosperity of a community derive from a collective interest and commitment and are not solely the responsibility of the city administration: a city united and mutually supportive.

Rome, with an area of 129,000 hectares, is the biggest capital city in Europe. It also has the largest historic centre in the world, which is now protected with the most extensive limited traffic zone in Italy, and is served by the largest fleet of electric buses in Europe.

Today, thanks to the approval of the new General Master Plan, Rome has undertaken an urban transformation programme that will develop, over the coming decade, an investment volume of 5 billion euro, with 60 million cubic metres of new buildings. Around the Master Plan are woven all the city's chief demands: social policies and real estate market costs, mobility, schools, hospitals, markets, environment, waste disposal, industrial installations, commercial distribution, tourism, sports facilities, public lighting, infrastructure, parking areas, and enhancement of the historical and archaeological heritage. For this reason Rome, the first city in Europe to do so, has connected the urban Master Plan with the social Master Plan.

The same purpose underlies the decision to increase the municipal resources for social policies, which we consider a government and budget priority, by 47 per cent. By the end of 2005, in Rome there will be 10,000 elderly persons who live alone and who will be monitored by the tele-assistance service. Every day over 1,200 volunteer workers, the "Solidarity Pony Express", are called upon by the elderly to do their shopping, pay bills, take them for a walk in their neighbourhood, or keep them company for a while at home.
For two years now, a city Call Centre has been functioning in Rome: a simple example, but one of great impact and success, of our decision to follow the route of decentralization and e-government. A phone call to the number 060606 is sufficient – and so far there have been 3.5 million, 8,000 a day – to obtain, at any time of the day or night, and in any of six languages, detailed information on administrative and cultural activities or the city services, or to receive a document by e-mail or speak with a certain office.

Last, Rome continues to be an international capital for the defence of human rights, peace, the fight against hunger, and the quest for sustainable development. It is in Rome that the Glocalization Conference, the world summit of mayors committed to a balanced interpretation of globalization processes, arising out of experiences of cooperation between local governments, was established. The City of Rome has undertaken a programme of collaboration with the Italy-Israel Association and the Italy-Palestine Association that has led to the creation of an "Office for Peace" in Jerusalem. Private meetings between Israeli and Palestinian delegations have been held in Rome and, in 2002, on the occasion of a concert for peace organized at the Colosseum, a historic embrace occurred between the Israeli Foreign Minister, Shimon Peres, and one of Yasser Arafat's chief advisors, Mohammad Rashid. Rome is tied by cooperation programmes with the city of Kigali, in Rwanda, and is financing the rebuilding of a school in Guinea Conakry. With the proceeds from the sale of a music compilation CD edited by Mayor Veltroni himself, four water wells were dug in a suburb of Maputo, in Mozambique. Thanks to a fundraising operation promoted by several Roman schools, in October 2004 we opened a new school complex for that same community.

Rome is a great international capital that engages actively in programmes of international solidarity and in the fights against hardship and poverty and against the wastefulness of an exclusivist society. It is a capital that works toward building a civilization of peace, tolerance, respect for human rights, and the possibility for all people to lead dignified lives.



Steps leading to the Piazza del Campidoglio in Rome. The Piazza was designed by Michelangelo. Work began in 1538 but was not completed until the 17th century. Rome's City Hall is located on the Plaza.

Introducing
World Mayor 2006
The World Mayor project is now in its third year. As in 2004 and 2005, this year's World Mayor will again be seeking out mayors who have the vision, passion and skills to make their cities amazing places to live in, work in and visit. The World Mayor project aims to show what outstanding mayors can achieve and raise their profiles. It honours those who have served their communities well and who have made contributions to the well-being of cities nationally and internationally. The most outstanding mayor of 2006 will be presented with the World Mayor award.

In 2004, Edi Rama, Mayor of Tirana, won the Award. The 2005 winner was Dora Bakoyannis, Mayor of Athens and now Greek Foreign Minister.

Between January and May each year, citizens from across the world are invited to nominate mayors for the World Mayor Award. They are also asked to provide reasons for their choice. After the close of the nomination stage, City Mayors, the organisers of the contest, prepare a shortlist of mayors who go forward to the second round of the World Mayor contest. In 2006, the list of finalists includes 50 mayors from North and South America, Europe, Asia, Australasia as well as Africa.