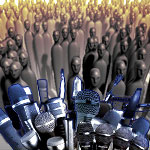 The annual World Mayor project aims to raise the profile of mayors worldwide as well as to honour those who have served their communities well and who have made contributions to the well-being of cities nationally and internationally. 2005 results




FRONT PAGE
About us

The 2010 results
The 2010 project
The 2010 finalists
Code of Ethics
The World Mayor Prize

The 2008 results
The 2008 project
The 2008 finalists
The World Mayor Award


The 2006 results
Methodology
The 2006 finalists
The World Mayor Award

The 2005 results
Contest methodology
List of finalists
Mayor Rama writes - Mayor Bakoyannis replies
The World Mayor Award

Mayor of Athens
Mayor of Guatemala City
Mayor of Mississauga
Mayor of San Fernando
Mayor of San Francisco

Mayor of Athens
Mayor of Guatemala City
Mayor of Mississauga
Mayor of San Fernando
Mayor of Vienna

Comments on finalists from The Americas
Comments on finalists from Europe
Comments on finalists from Asia, Australia and Africa
Comments on Addis Ababa
Comments on Antananariva
Comments on Athens
Comments on Atlanta
Comments on Belo Horizonte
Comments on Bonn
Comments on Guatemala City
Comments on Karachi
Comments on London
Comments on Melbourne
Comments on Mississauga
Comments on Rio de Janeiro
Comments on Rome
Comments on San Fernando
Comments on San Francisco
Comments on Toronto
Comments on Vancouver
Comments on Vienna

Mayor of Addis Ababa
Mayor of Antananarivo
Mayor of Athens
Mayor of Belo Horizonte
Mayor of Bonn
Mayor of Ekaterinburg
Mayor of Guatemala City
Mayor of Innsbruck
Mayor of Karachi
Mayor of Kiev
Mayor of Melbourne
Mayor of Mississauga
Mayor of Munich
Mayor of Rhodes
Mayor of Rome
Mayor of Tshwane
Mayor of Vienna

The 2004 contest
List of all 2004 finalists
Edi Rama wins 2004 award
People ask - Edi Rama replies
Why we voted for the Mayor of Tirana
Why we voted for the Mayor of Mexico City
History of Tirana

Front Page
Site Search
About City Mayors
Comments in support of
Christian Ude
Mayor of Munich (Germany)
The top 10 mayors in World Mayor 2005 were selected equally on the number of votes received and the quality and conviction of supporting statements. Below we publish an edited selection of comments received in support of Christian Ude, Mayor of Munich.

Comment: Mr Ude is probably Germany's most intelligent and honest mayor.

Comment: Lord Mayor Ude has consistently demonstrated his brilliance not only as one of the most respected Mayors of Germany but above all as a supporter of the arts and of long term investment - despite recession and other structural difficulties. He is also a brilliant orator who has used these skills to fight for the rights and needs of all German cities. He is most worthy of being nominated the World Mayor 2005!

Comment: Mr. Ude is the best mayor Munich ever had. Intelligent, good for the delevolpement and the prosperity of the city, he always does everything for the well-being of the citizens of Munich. He is a pragmatic, liberal and independent person. And he represents not only the interests of Munich but also the interests of other cities in Germany.

Comment: As a citizen of Munich I can guarantee that our mayor, Christian Ude, has definitely done an excellent job over the past 13 years in office! His efforts have definitely ensured that Munich stays top of the list, not only in Germany but internationally. A great mayor for a great city!

Comment: I vote for Mr. Christian Ude, Munich, because the political climate of Munich is of the greatest importance for him. For instance, in 1996 he founded a broad social Alliance against Radicalism of the Right and Violence, accepting patronage of the Christopher Street Day many years ago, and in 2003, in view of the war in Iraq, he called upon the people of Munich to join in demonstrations for peace in cooperation with churches and trade unions. I joined the demonstrations and appreciate the political and climate of tolerance, of "live and let live", in Munich, which is a wonderful town to live and Christian Ude is it's best thinkable mayor.

Comment: Mayor Ude represents his people with decency, intelligence and humour

Comment: Herr Ude macht eine vernünftige Politik, die den verschiedenen Interessen der Stadt entspricht. Er ist geistreich und sachbezogen. Hat sich verpflichtet, keine Mitarbeiter zu entlassen.

Comment: Munich is the boomtown of Germany. And Mayor Ude is very much responsible for this developement. He provides a vision for the future which is based on the traditional Bavarian way of life.

Comment: One of Germany's best politicians. He made Munich the most prosperous city in Germany without losing social standards.

Comment: Christian Ude is the most respected mayor in Germany, a fact underlined by his recent election to the post of President of the German cities association.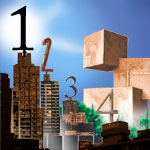 Each year the most outstanding mayor is presented with the World Mayor Award. In 2004 the Award was won by Edi Rama, Mayor of Tirana. Dora Bakoyannis, Mayor of Athens, is the winner of the 2005 World Mayor Award. 2005 results






AFRICA
• Mayor of Addis Ababa, Ethiopia
• Mayor of Antananarivo, Madagascar
• Mayor of Pretoria (Tshwane), South Africa

THE AMERICAS
• Mayor of Buenos Aires, Argentina
• Mayor of Belo Horizonte, Brazil
• Mayor of Rio de Janeiro, Brazil
• Mayor of Mississauga, Canada
• Mayor of Montreal, Canada
• Mayor of Toronto, Canada
• Mayor of Vancouver, Canada
• Mayor of Guatemala City, Guatemala
• Mayor of Mexico City, Mexico
• Mayor of Akron, USA
• Mayor of Atlanta, USA
• Mayor of Baltimore, USA
• Mayor of Charleston, USA
• Mayor of Chicago, USA
• Mayor of New York City, USA
• Mayor of San Francisco, USA
• Mayor of Seattle, USA
• Mayor of Tinley Park, USA
• Mayor of Washington DC, USA

ASIA
• Mayor of Beijing, China
• Mayor of Shanghai, China
• Mayor of Tehran, Iran
• Mayor of Hiroshima, Japan
• Mayor of Kitakyushu, Japan
• Mayor of Karachi, Pakistan
• Mayor of San Fernando, Philippines
• Mayor of Taipei, Taiwan
• Mayor of Istanbul, Turkey

AUSTRALIA
• Mayor of Melbourne, Australia
• Mayor of Auckland, New Zealand

EUROPE
• Mayor of Innsbruck, Austria
• Mayor of Vienna, Austria
• Mayor of Grenoble, France
• Mayor of Lyon, France
• Mayor of Paris, France
• Mayor of Strasbourg, France
• Mayor of Berlin, Germany
• Mayor of Bonn, Germany
• Mayor of Düsseldorf, Germany
• Mayor of Frankfurt, Germany
• Mayor of Hannover, Germany
• Mayor of Leipzig, Germany
• Mayor of Munich, Germany
• Mayor of Stuttgart, Germany
• Mayor of Athens, Greece
• Mayor of Rhodes, Greece
• Mayor of Budapest, Hungary
• Mayor of Rome, Italy
• Mayor of Turin, Italy
• Mayor of Venice, Italy
• Mayor of Vilnius, Lithuania
• Mayor of Skopje, Macedonia
• Mayor of Tilburg, Netherlands
• Mayor of Lublin, Poland
• Mayor of Ekaterinburg, Russia
• Mayor of Moscow, Russia
• Mayor of Madrid, Spain
• Mayor of Saragossa, Spain
• Mayor of Stockholm, Sweden
• Mayor of Hartlepool, UK
• Mayor of London, UK
• Mayor of Kiev, Ukraine

More details on finalists